7 Inch 1024x600 HDMI LCD with Touch for Raspberry PI
Updates:
(March. 2022) New Mechanical Case for 7 inch HDMI IPS Display, the display can be directly installed on wall, or other instruments. with only $9.9.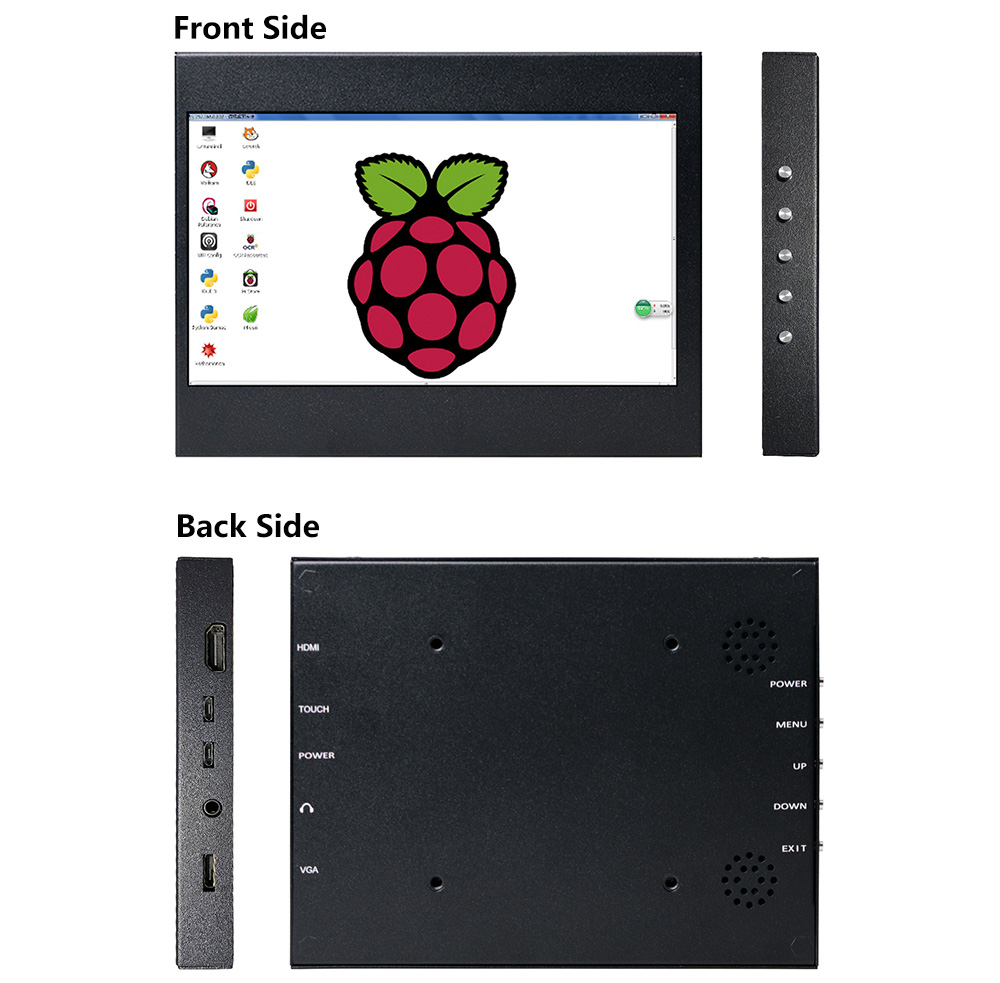 Makerfabs new generation of 7 inch HDMI LCD supports various systems like Raspberry Pi(3B+/4B+), Banana Pi, Banana Pro, BB Black, etc... With high resolution IPS 1024×600, and capacitive Touch.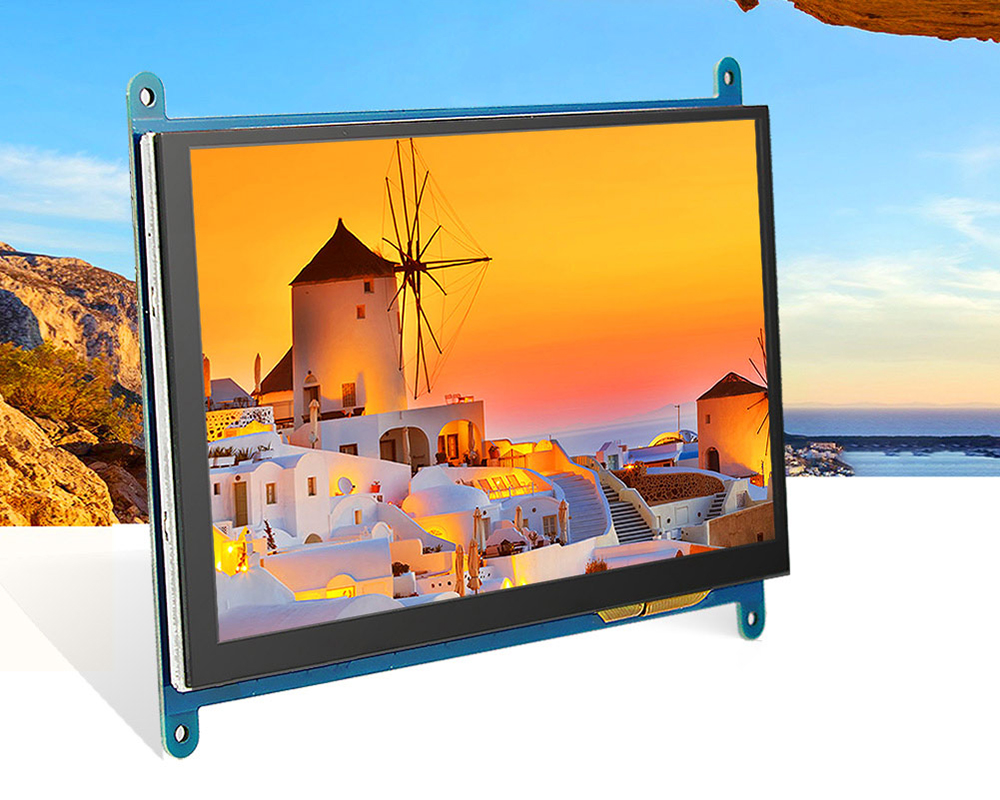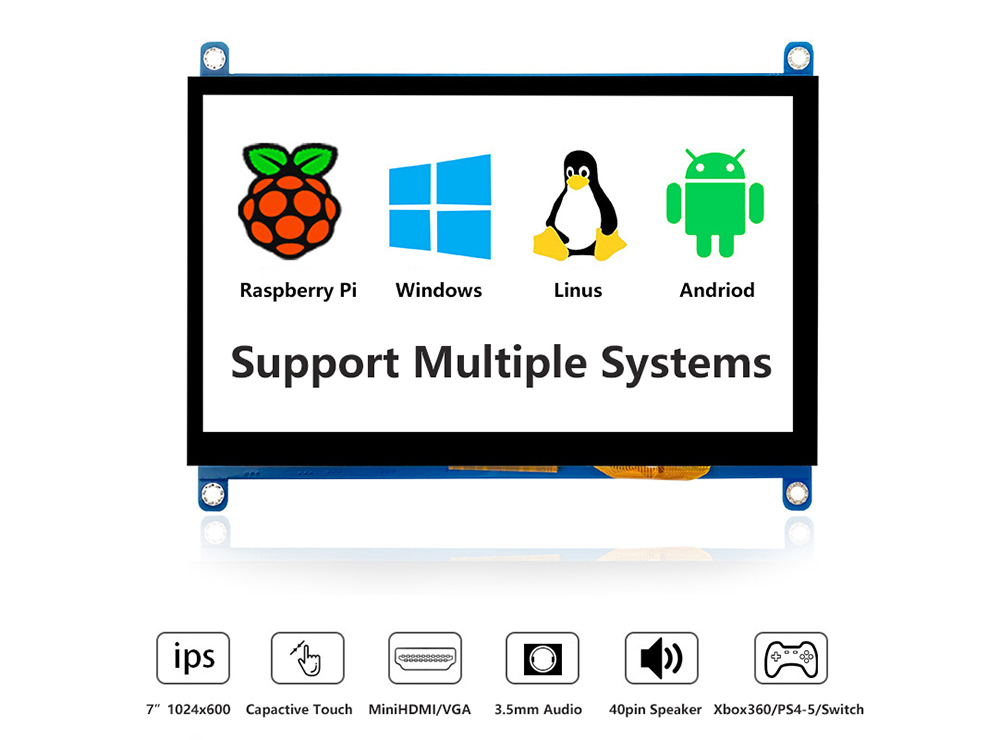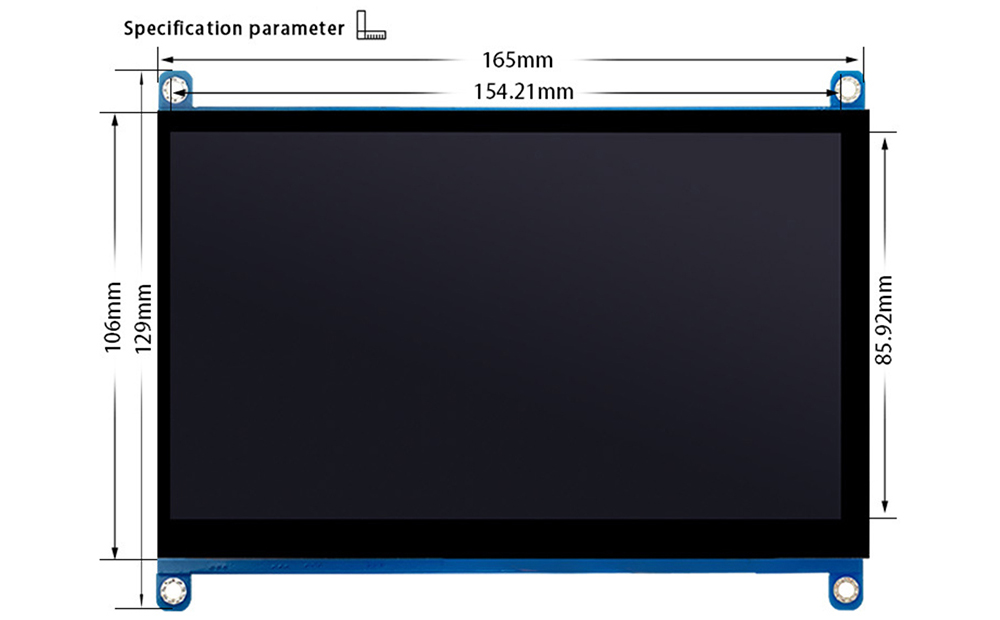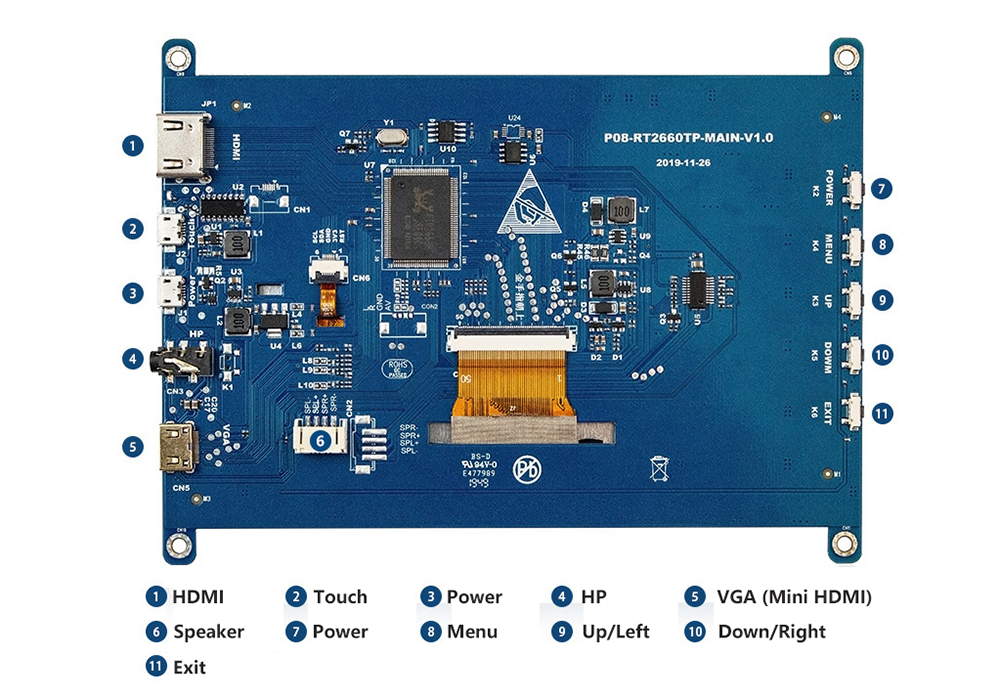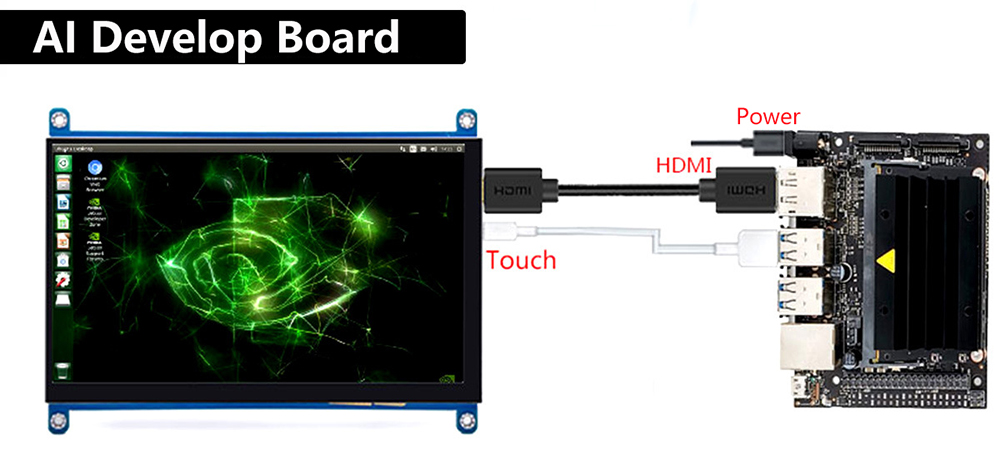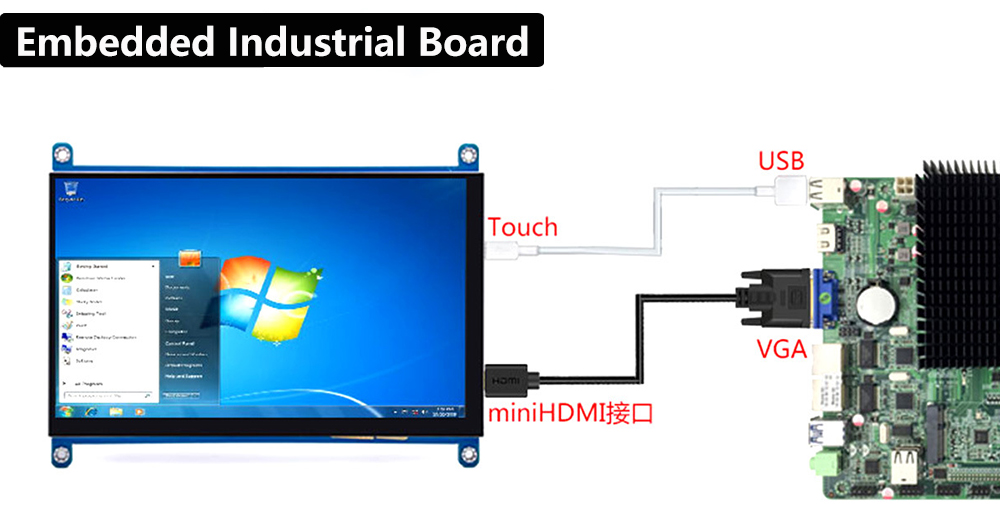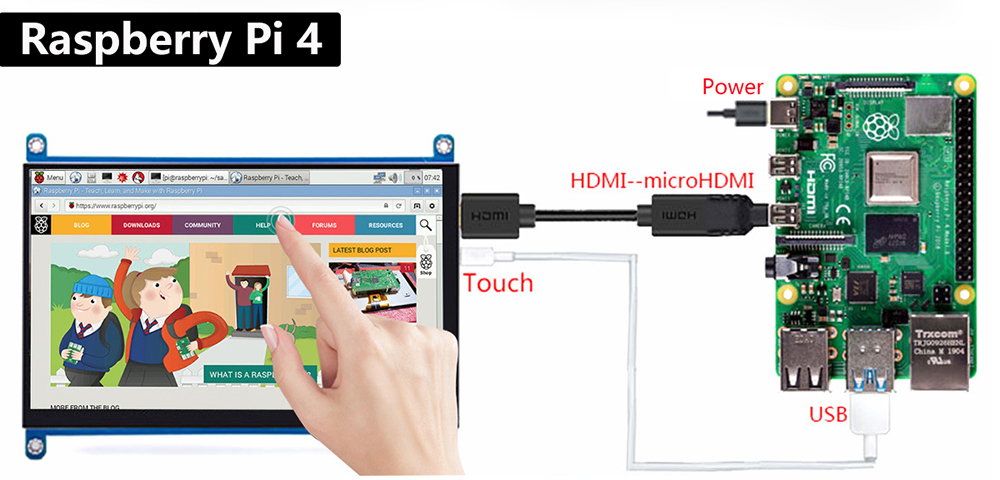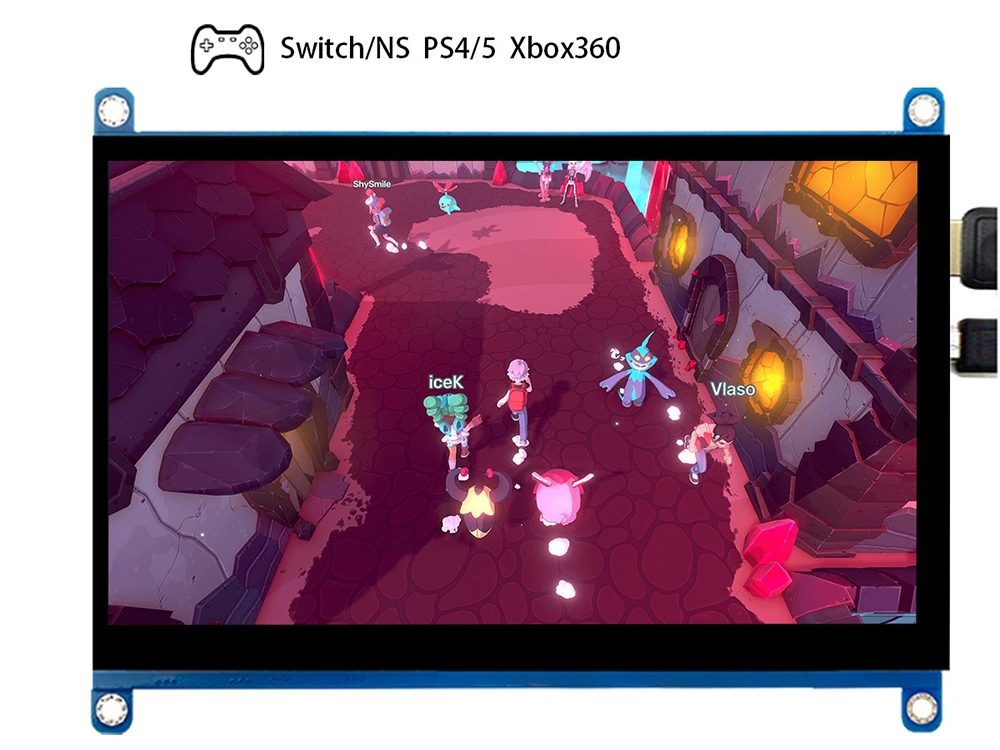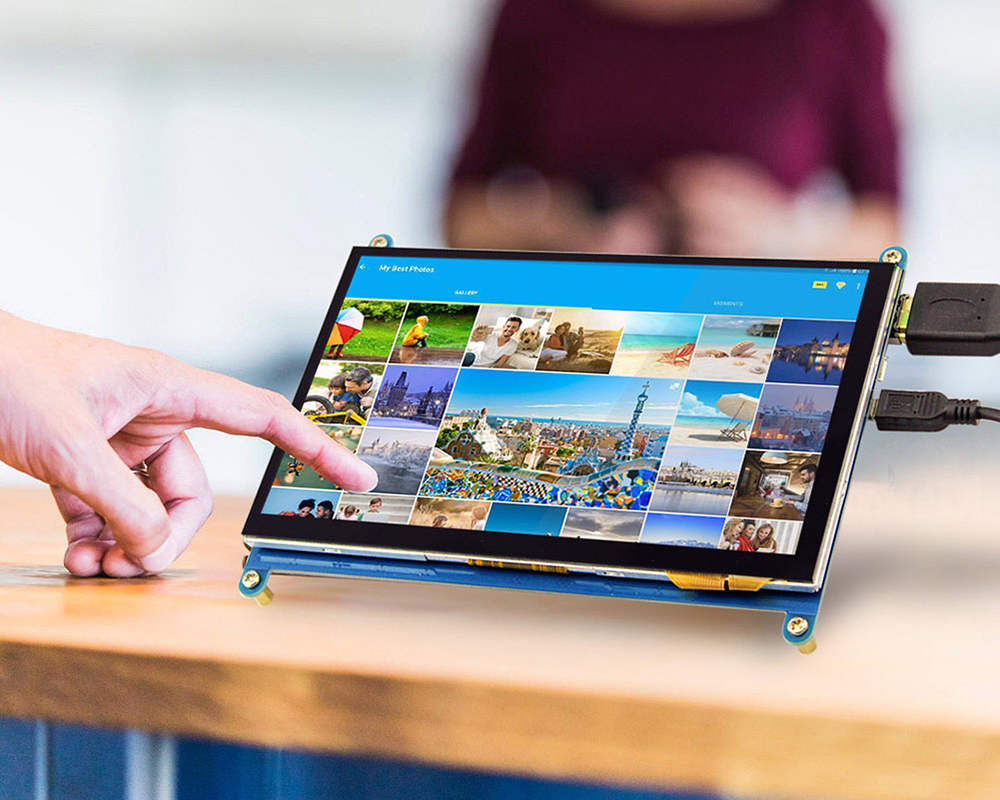 Features
The IPS screen with larger visible angle and more clear display effect. Broadly you can apply it to raspberry pi, HDMI display screen, and other mini PC or even computer display
HDMI Input model. There both HDMI-HDMI cable and Micro HDMI-HDMI included, so it fits for micro HDMI or HDMI connection, OK for Raspberry Pi 3B+/4B+, which out any driver
Audio Output with standard 3.5 audio Jack or separate speaker, can drive 2 pcs 8ohm 2W speaker
VGA Input model, a VGA cable included, which makes Makerfabs 7 inch display fit for the 2nd display for some old instruments that without HDMI output
Separated Touch Input for some external Touch instruments
Display setting buttons to set the display by hardware. Besides by software, all the display setting can be set hardware buttons
Parts List:
7 inch IPS display with touch x 1
HDMI-HDMI cable x 1
Micro HDMI-HDMI cable x 1
USB Power cable x 1
VGA cable x 1
Standoff x 4