BLE4.2 CC2640 Module
The CC2640 device contains a 32-bit ARM Cortex-M3 processor that runs at 48 MHz as the main processor and a rich peripheral feature set that includes a unique ultralow power sensor controller. This sensor controller is ideal for interfacing external sensors and for collecting analog and digital data autonomously while the rest of the system is in sleep mode. Thus, the CC2640 device is ideal for a wide range of applications where long battery lifetime, small form factor, and ease of use is important.

The Bluetooth Low Energy controller is embedded into ROM and runs partly on an ARM Cortex-M0 processor. This architecture improves overall system performance and power consumption and frees up flash memory for the application.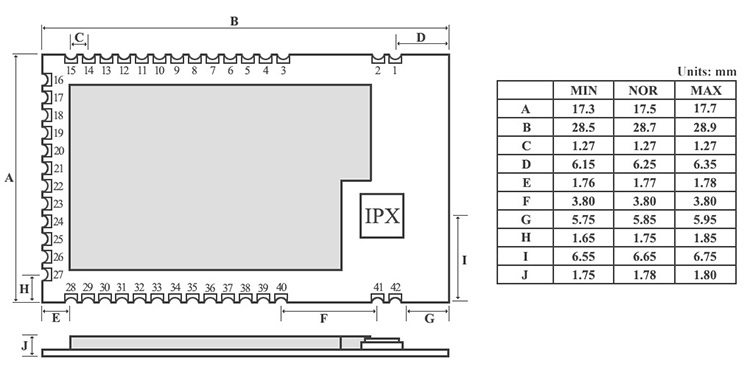 Features:
Powerful ARM® Cortex® -M3
8KB of SRAM for Cache
20KB of Ultralow-Leakage SRAM
Working voltage:1.8-3.8V
RF Output Power: +5 dBm
Package List:
1 x BLE4.2 CC2640 Module
Documents: