CFexpress Card Reader with USB 3.2 10Gbps
This is the first CFexpress Type B card reader in the world with cooling fan. For most CFexpress reading, the most problem encountered in usage is the heat, it's the most reason to affect the speed of CFexpress. With the big& quiet fan on this reader, the heat dissipation much faster, to ensure the reading/writing speed. The fan only runs with CFexpress card inserted and stops as card unplugged, to make it quiet and energy-effective.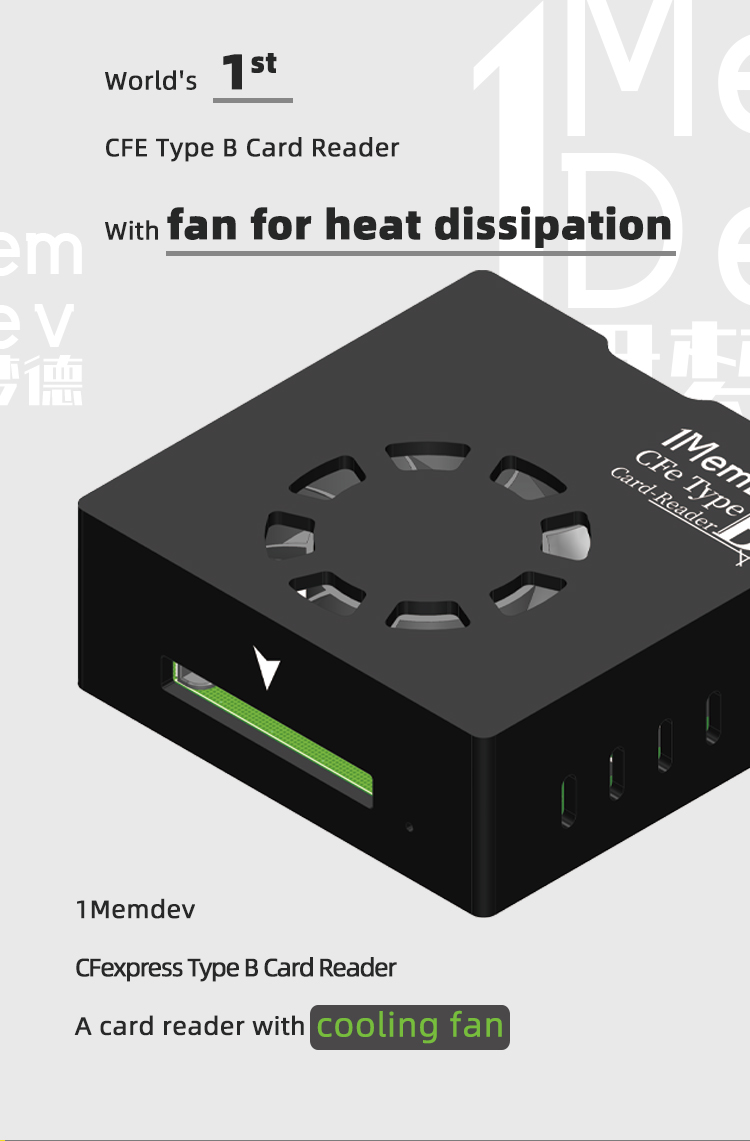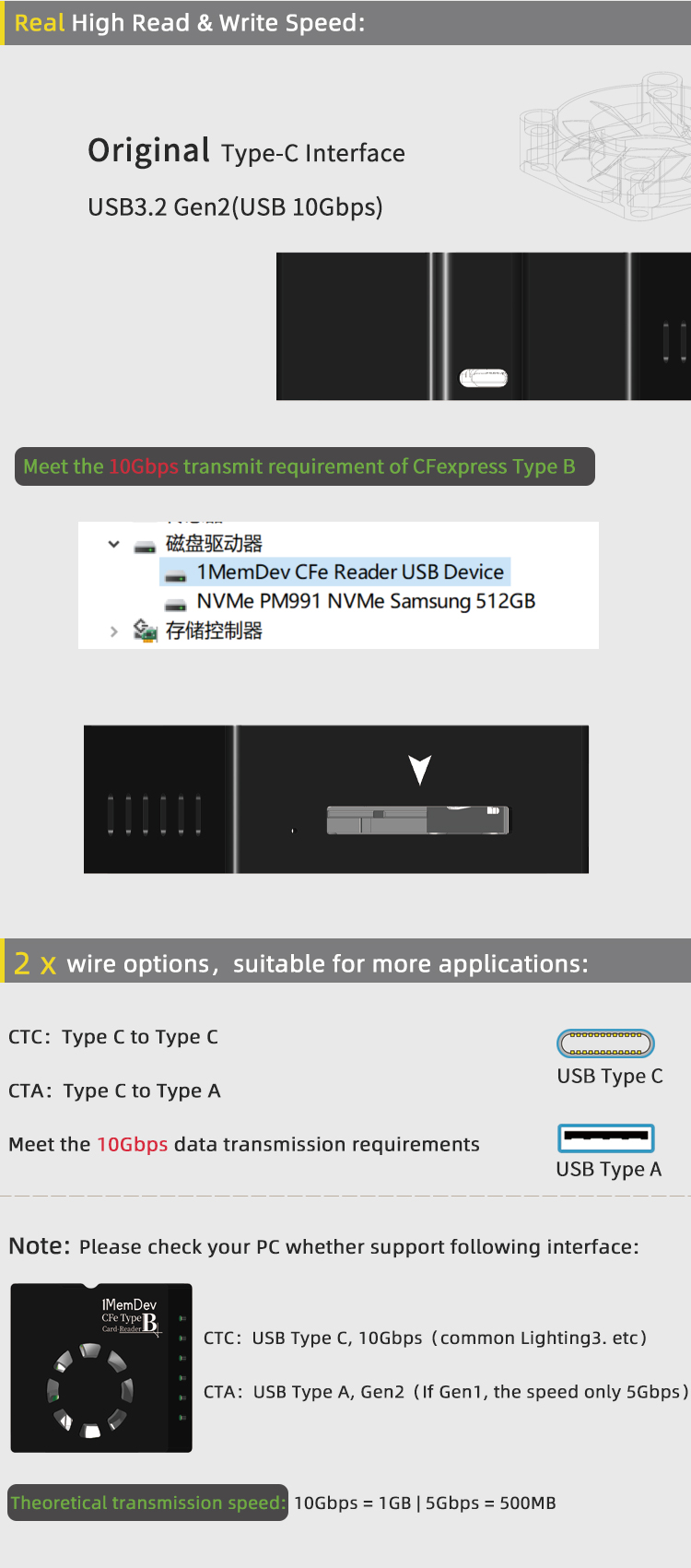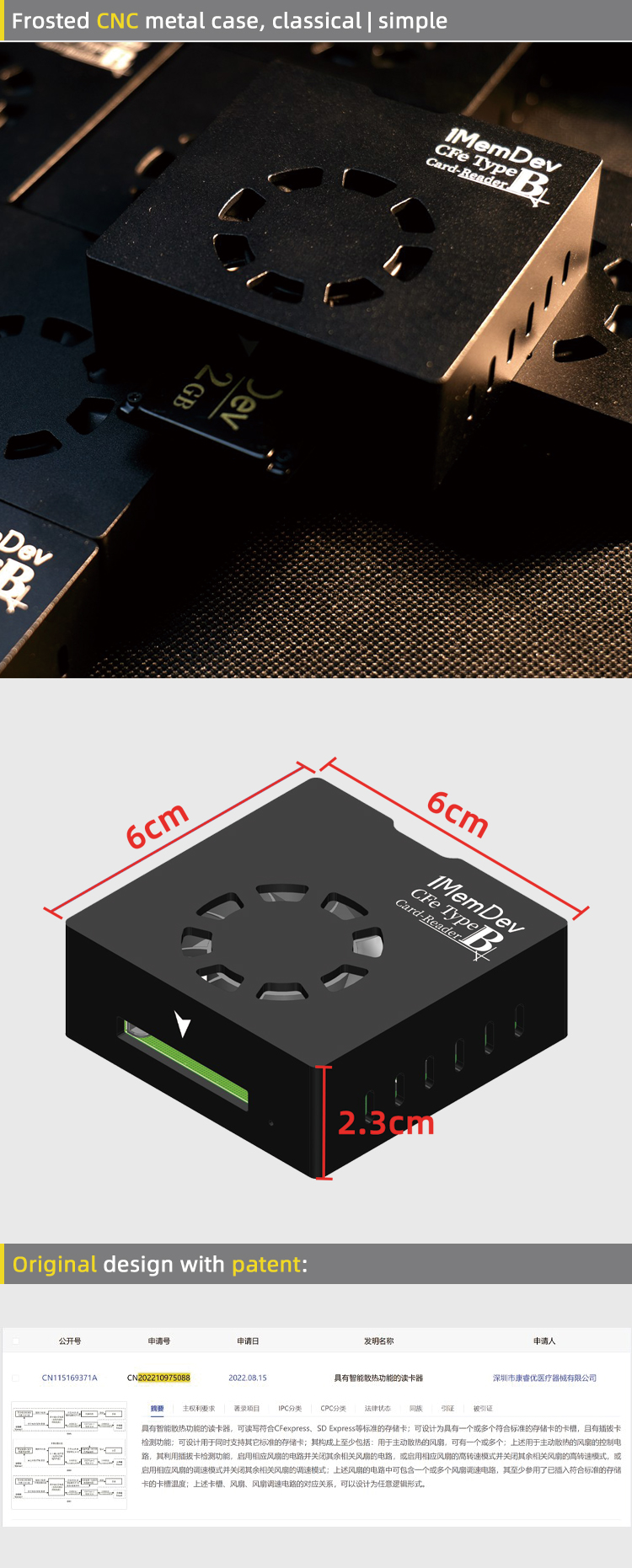 This reader is totally compatible with Makerfabs CFexpress Type B to SSD Adapter Converter.

Specs:
SPEED: USB 3.2 supports data transmission speeds of up to 10Gbps for steady and efficient data transfer
BROAD COMPATIBILITY: Compatible with CFexpress Type-B card, capable of up to 950 MB/s
OPERATING SYSTEMS: Mac OS / Windows / Linux
Case: Ultra-slim Aluminum CNC case, with black Frosting
Parts List:
CFexpress type B reader x1
USB 3.2 cable x1