Digital Laser PM2.5 Dust Sensor SSAP10
This digital Laser PM2.5 Sensor is a generation of laser dust detector, which is already widely used in industry-level products such as the Xiaomi air cleaner, it detects/monitors dust in the air continuously, suitable for air conditioners, intelligent air purifiers, and other air quality-related IoT projects.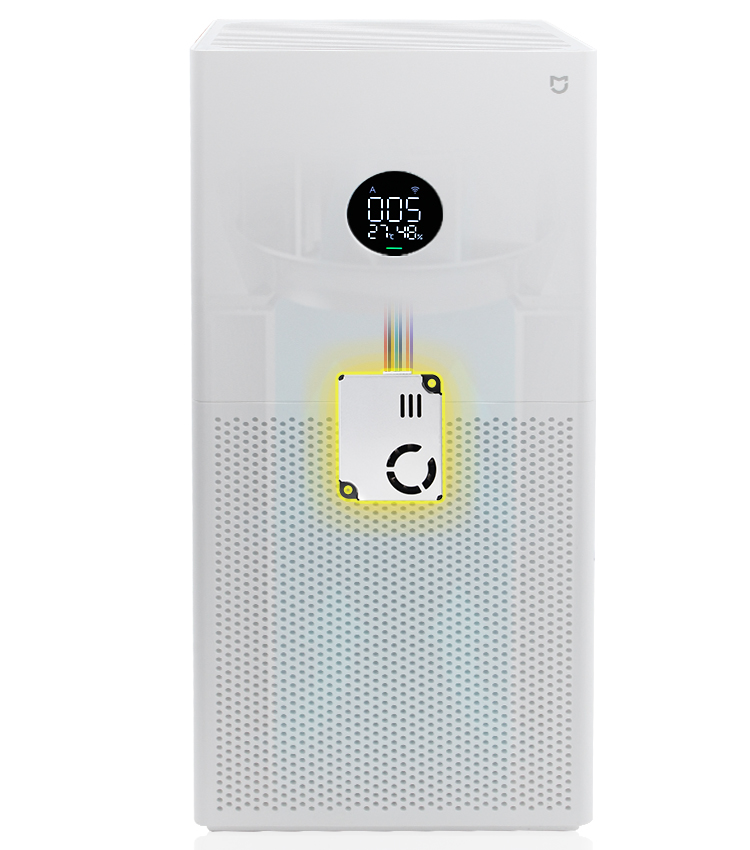 Different from the traditional pumping dust detection sensor, the SSAP10 innovatively uses fan blades to drive air, and the air flowing through the detection chamber is used as a test sample to perform tests on the dust of different particle sizes in the air, the output is more accurate and stable.

This sensor can output the result in 3 modes: UART/PWM/I2C, suitable for working with any MCU, including Arduino/ESP32.

Features:
Detect Range: 0.3 μm ~ 10 μm
Detect rate: 50%@ 0.3 um ~ 98%@5 um
Measure Range: 0~1000 mg/m3
Output resolution: 1 mg/m3
Package List:
1 x Digital Laser PM2.5 Dust Sensor SSAP10
1 x Cable
Reference: