Micro:bit Smart Robot Car
This micro bit smart robot car based on the Micro:bit development board. The car fully exploited the compact and aesthetic features of the Micro:bit development board, using a micro:bit dot matrix screen as the main body and using onboard Bluetooth as APP communication.

Note: This is a kit, not assembled. And there's No micro: bit development board in the pack list.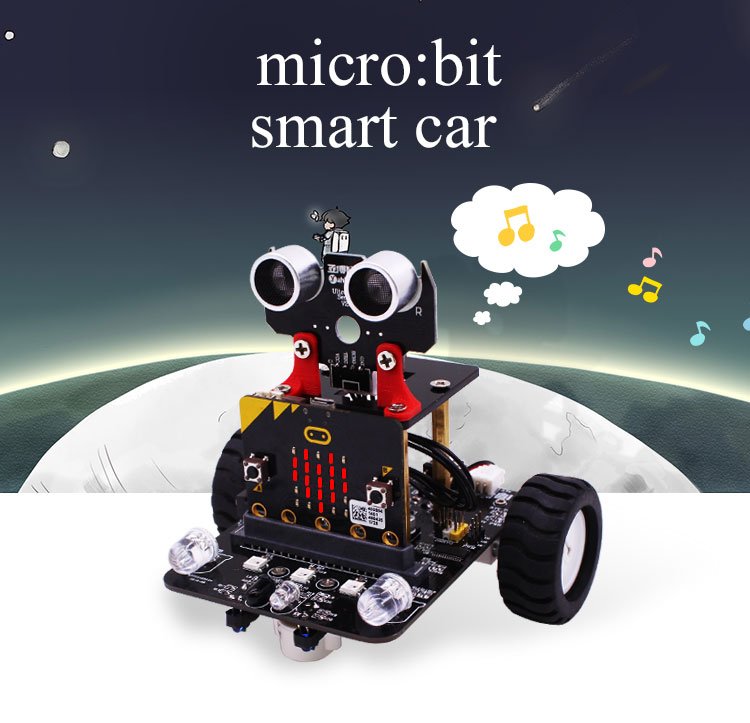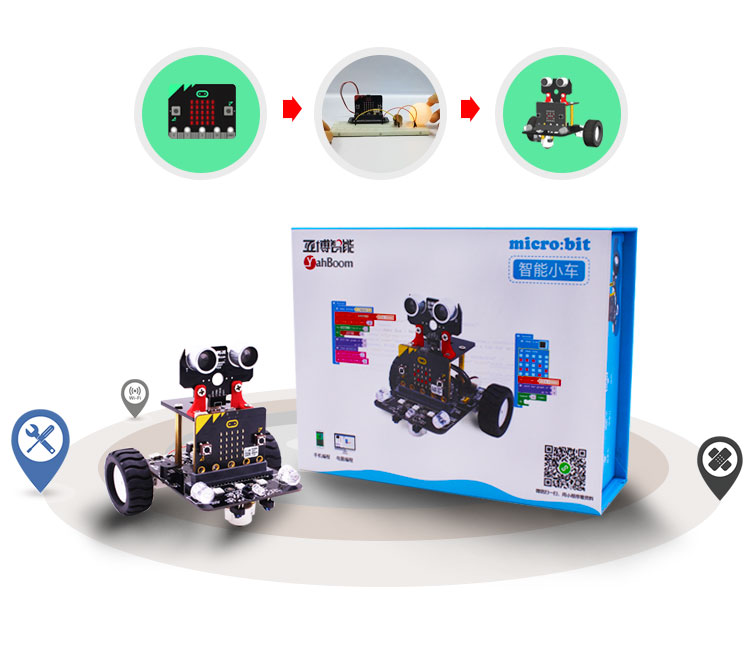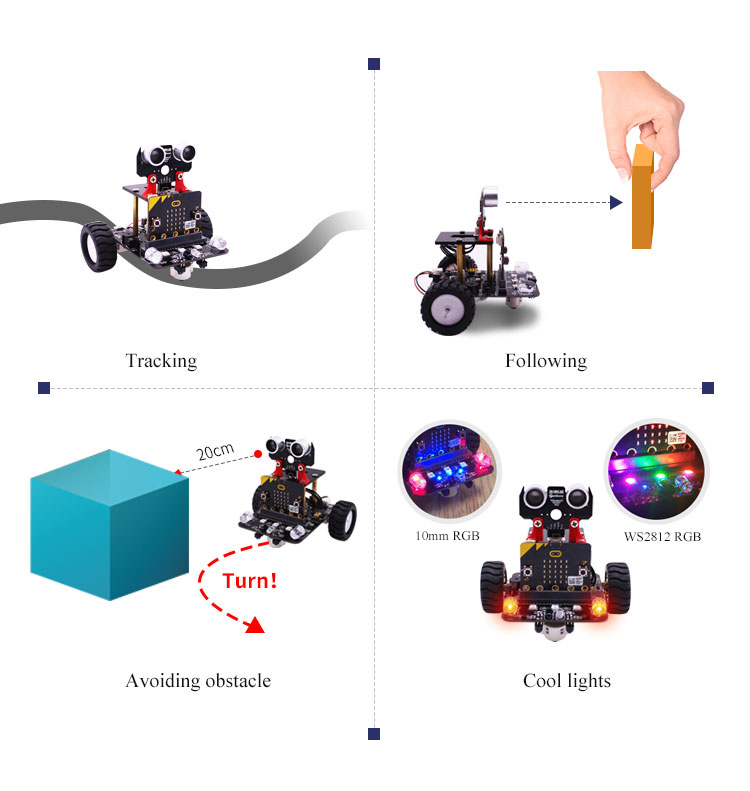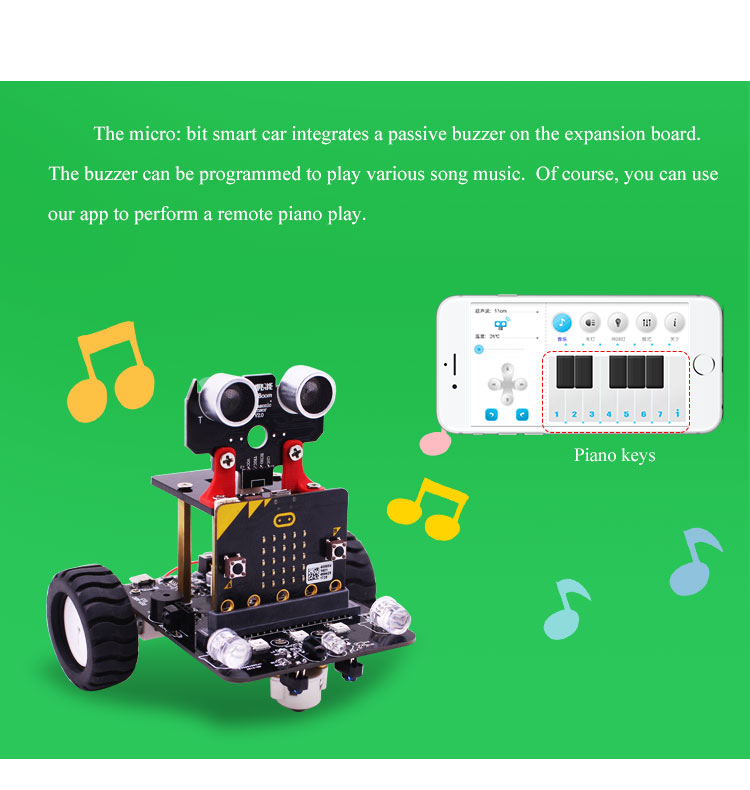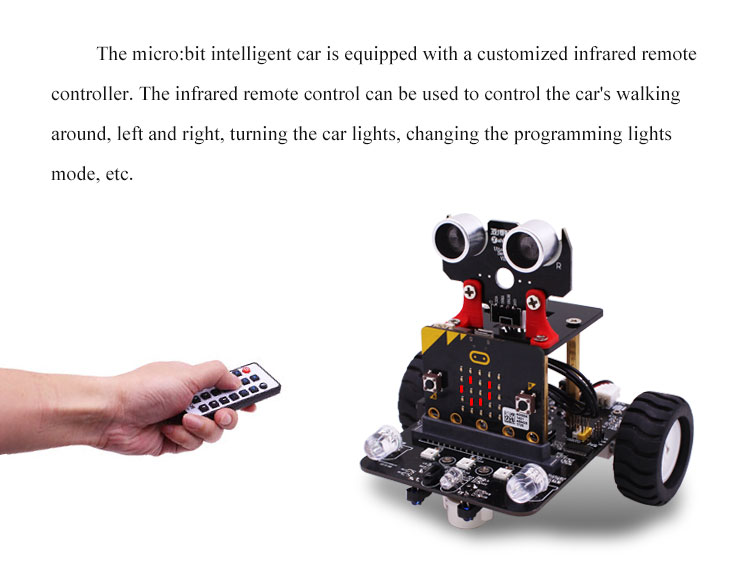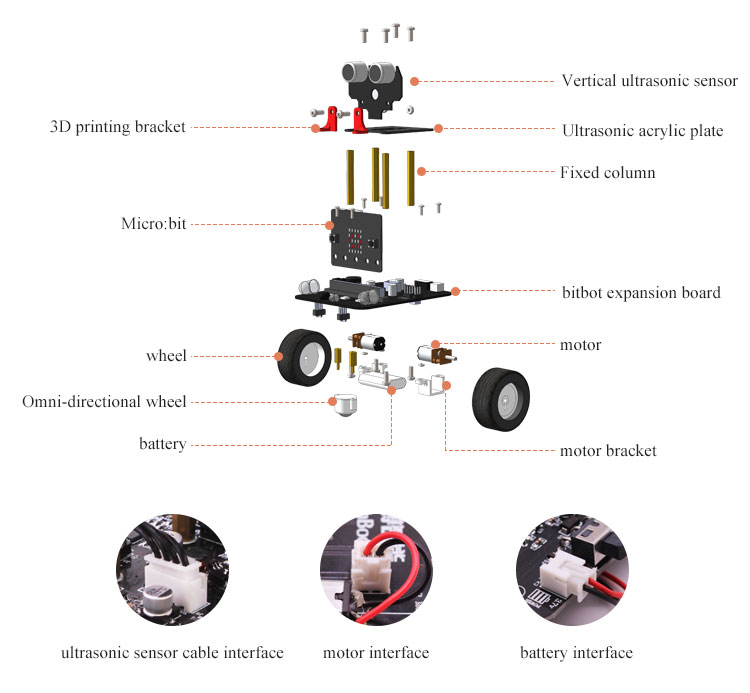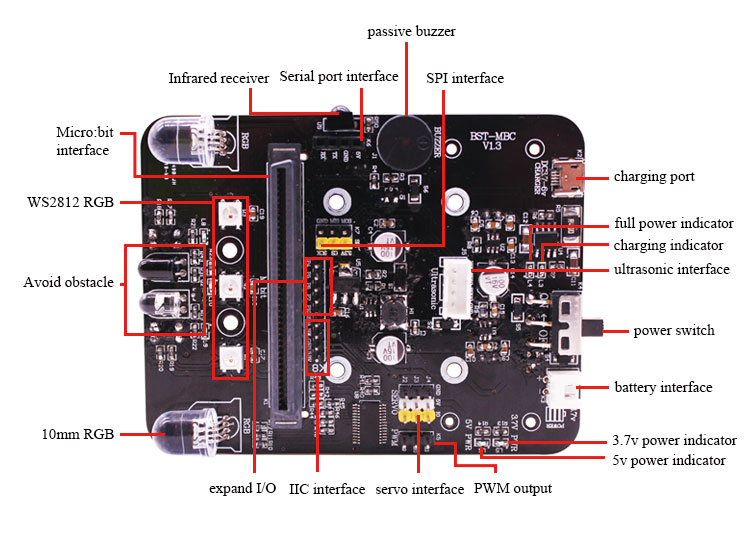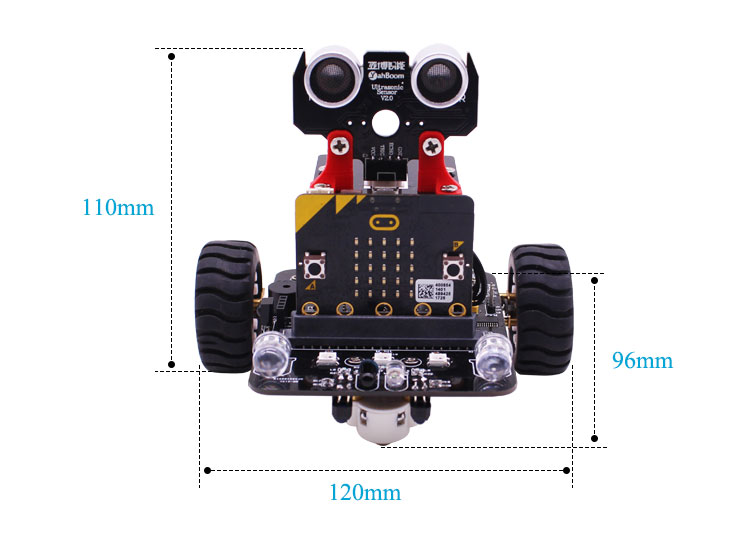 Features:
3 in 1: robot car + starter kit + development board breakout.
Lead the children to understand and familiar with the micro:bit development board and complete a few simple development board experiments.
Let the micro:bit development board combine with the extended board to complete some more interesting desktop experiments.
Finally, control the car to complete a variety of tricks.
Robot kit equipped with bitbot multi-function expansion board, expansion board with vertical slot structure, since the chassis.
Package List:
1 x Micro bit breakout(Not include the Micro:bit)
1 x vertical ultrasonic sensor(Include cable)
2 x motor
1 x acrylic board for ultrasonic sensor
2 x tyre
1 x micro USB cable
1 x Infrared remote control
1 x screwdriver
4 x M3*40 copper pillar
2 x M2*10 copper pillar
2 x bracket
1 x lithium battery
2 x magic sticker
1 x instruction manual
1 x universal wheel
2 x motor bracket
n x screw & nut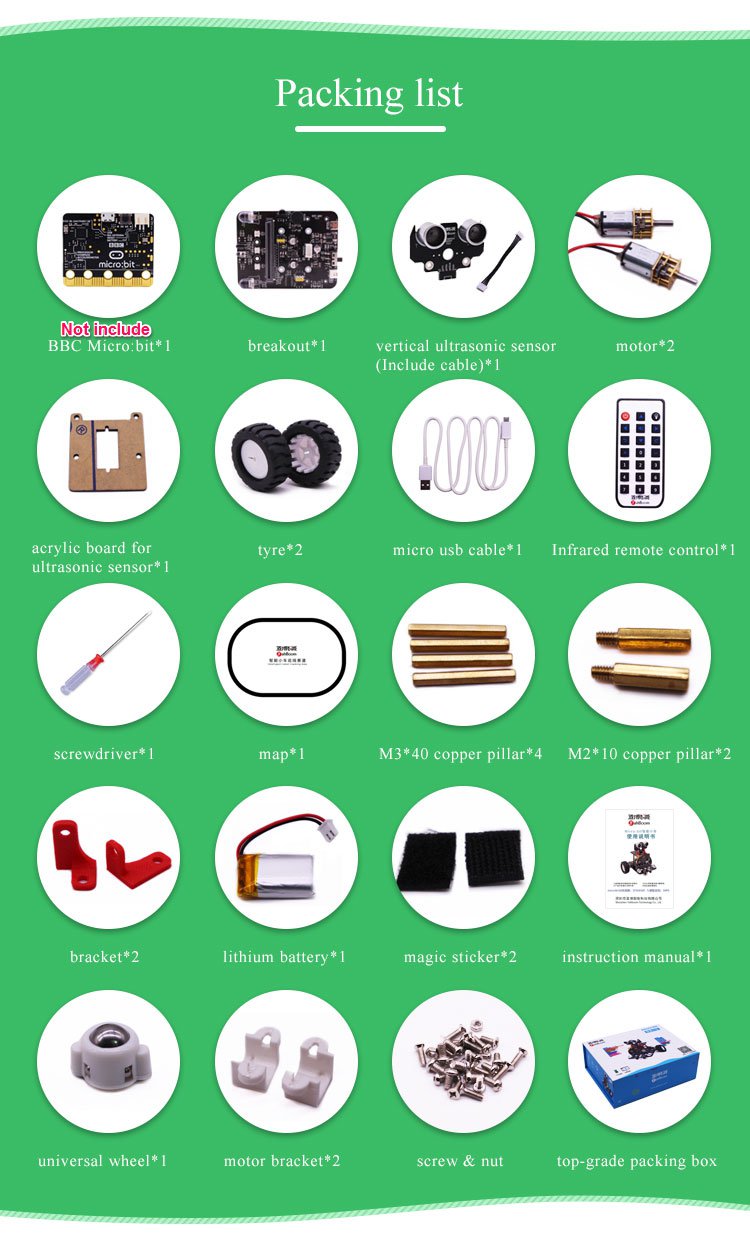 Documents: