Universal Caster Wheel
This is a Universal Caster Wheel with high quality and lightweight. It can withstand a weight of up to 10 kg. It can use in the robot smart car, slide, and so on.
Specs:
Bracket material: 1.2MM ordinary cold-rolled steel plate, blue zinc plated surface
Wheel material: White nylon PP material (wear-resistant, lightweight, cheap)
Wheel diameter: 24 mm
Tread width: 13 mm
Installation height: 32 mm
Base plate size: 38 * 32 (mm)
Diameter of mounting hole: 4 mm
Center distance of mounting holes: 30 * 24 mm
Single caster load bearing: 10 kg
Single caster weighs about 0.04 kg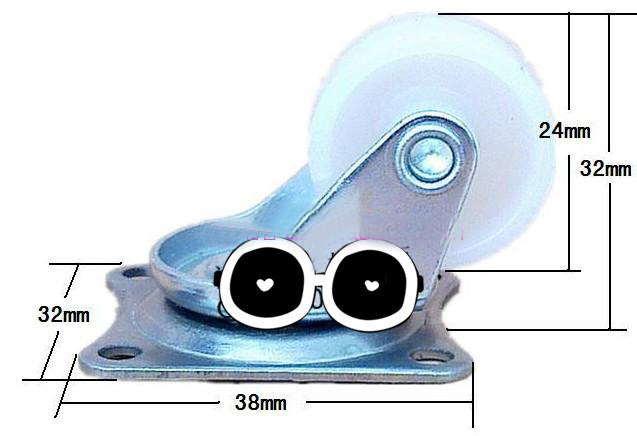 (Note: The above data are manually measured, and there may be slight errors).

Tips: Please note that the weight of 4 wheels can only be calculated as the sum of the weight of 3 wheels. Because there are always uneven roads, the four wheels cannot be uniformly stressed. The wider bearing length also helps to extend the life of the wheel.
Features:
Fixed hole: 4mm
Material: Iron+plastic
Package List:
1 x Universal Caster Wheel