USB Adapter for NRF24L01+
This is a USB Adapter for NRF24L01+, with this module, you can easily control more than one NRF24L01 communication device by your PC. You can use it as a remote control, data transmit, VOIP system and so on. In this module, it uses the CH340T as a USB to TTL, support window 98, win7, 8 and so on.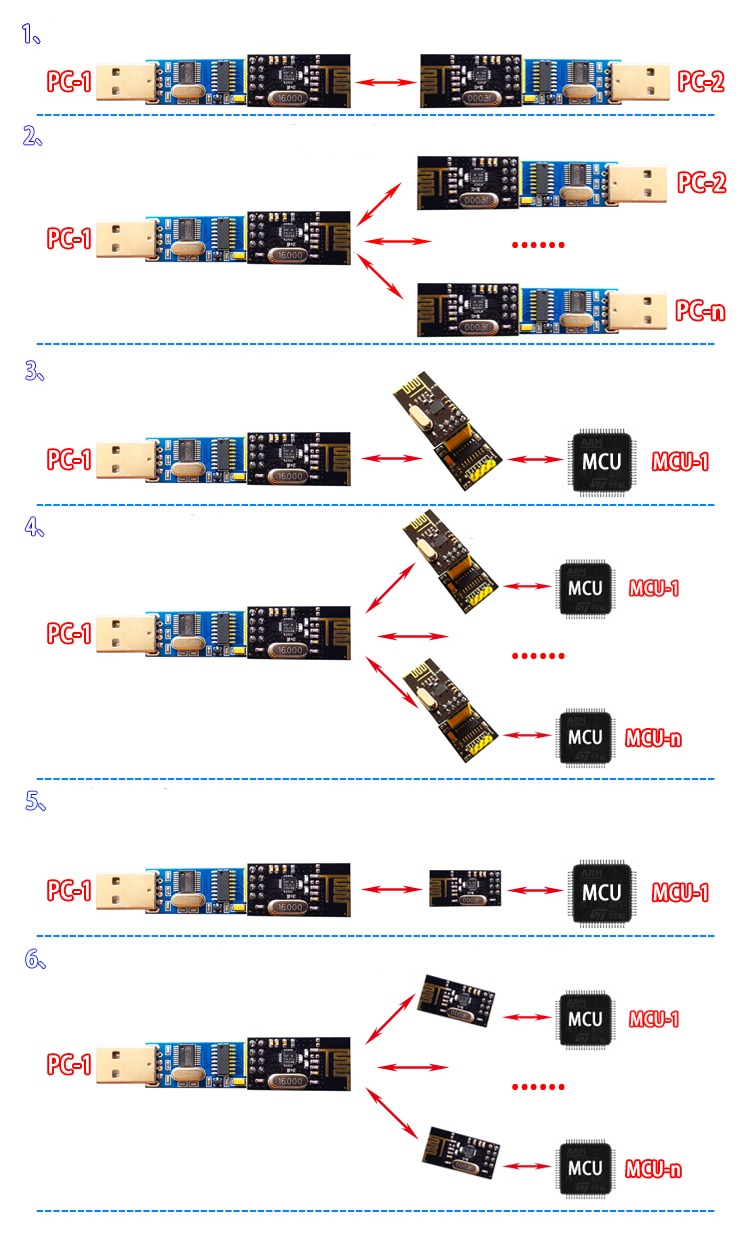 Features:
Support WINDOWS 98 / ME / 2000 / XP / Server 2003 / VISTA / Server 2008 / Win7 / WIN8 32 bit / 64bit.
Multi-frequency: 125 frequency, meet the multi-point communications and FM communication needs.
Default baud rate: 9600
Package List:
1 x USB Adapter for NRF24L01+(not include the NRF24L01+ module)
Documents: