4WD Mobile Platform Kit- Dual Layer
4WD Utility Mobile Platform Kit includes 4 drive motors, 4 wheels, and a complete chassis with mounting hardware. The 4WD Mobile Platform is suitable for robot competitions and research-related projects. It is a cost-effective 4-drive smart car chassis, with high quality at a low price, and can be used for tracking, obstacle avoidance, fire fighting, remote control, and other robot projects.
Features:
Simple mechanical structure, easy installation.
Low price and high performance.
Four 130 strong magnetic reduction motors are used, with sufficient horsepower, flexible steering, large and stable chassis, and easy for expansion.
There are many openings, which are convenient for installing various sensors, MCU, and wiring.
Package List: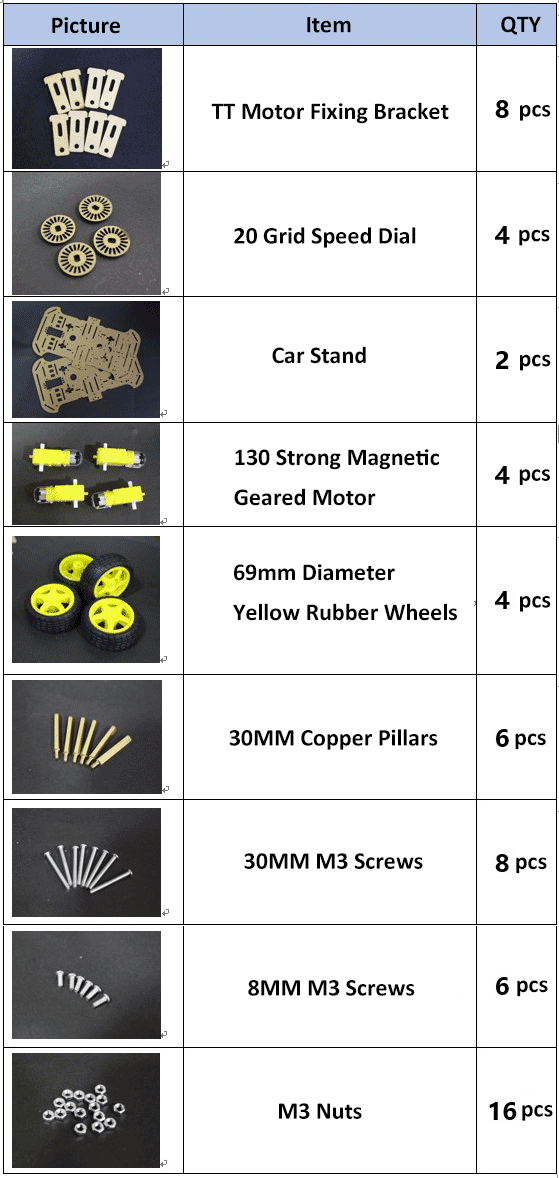 Car Size - Length: 26CM; width (including wheels): 17.5CM, width (without wheels): 14CM