5 inch HDMI 800 x 480 TN LCD Display with Capacitive Touch
This 5-inch TN display with capacitive touch provides resolution of 800 x 480, and supports multiple systems including Raspberry Pi, Windows7/8/10/11, Linux, and Android, This LCD is equipped with 5 points capacitive touch.

1. 5 inch small HDMI monitor with 800x480 mini LCD screen. Support Audio output by earphone/ loudspeaker Driver;
2. Support HDMI/VGA inputs; 5 points touch inputs;
3. 5 Physical buttons Power/Menu.., to adjustable Power Status/ Display Contrast/ Brightness/Saturation, etc.
4. Can work as a Raspberry Pi screen, compatible with the latest Raspberry Pi 4, 3 B+, BB Black, Banana Pi, Jetson Nano and other mainstream mini PC, either for HDMI or Micro HDMI equipment; Work with old VGA output equipment;
5. Dual Power input, to ensure the power stable.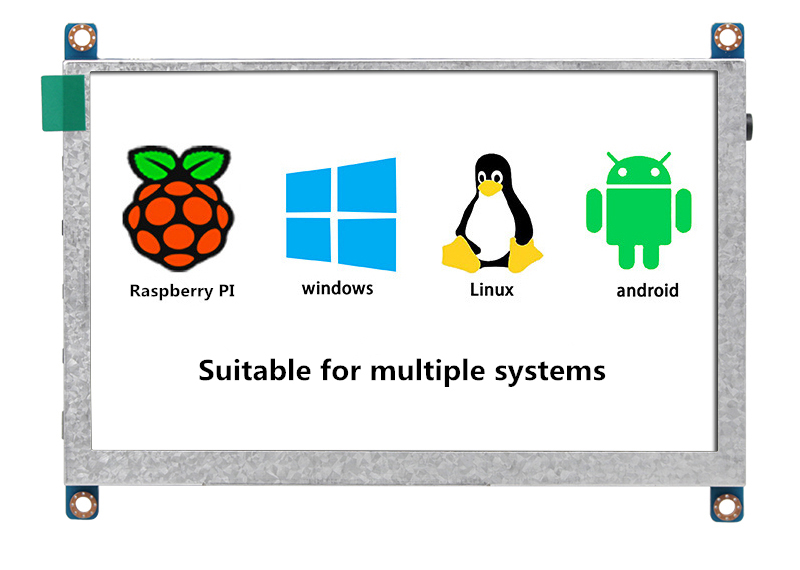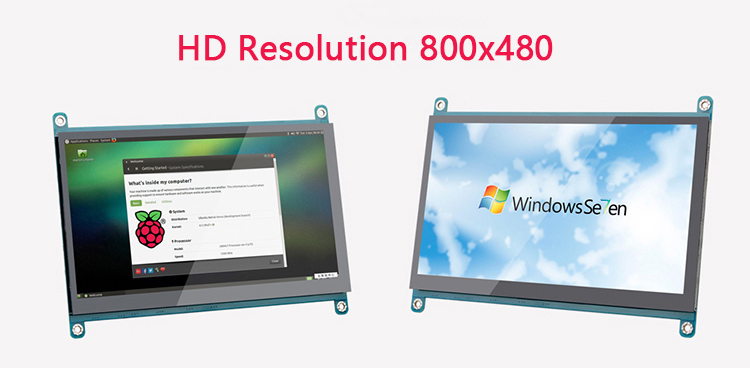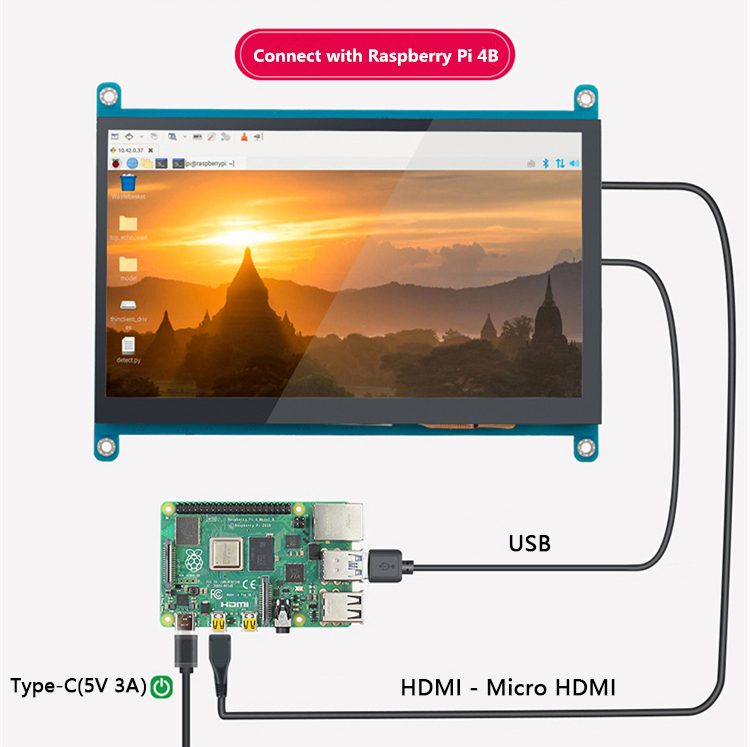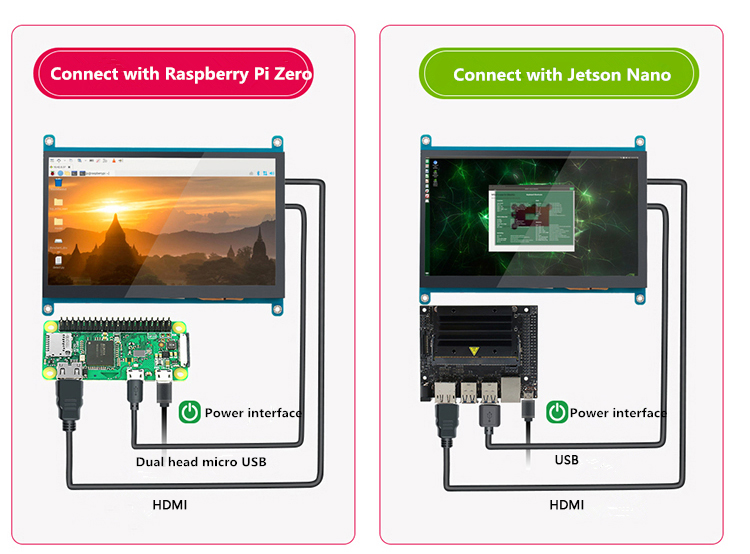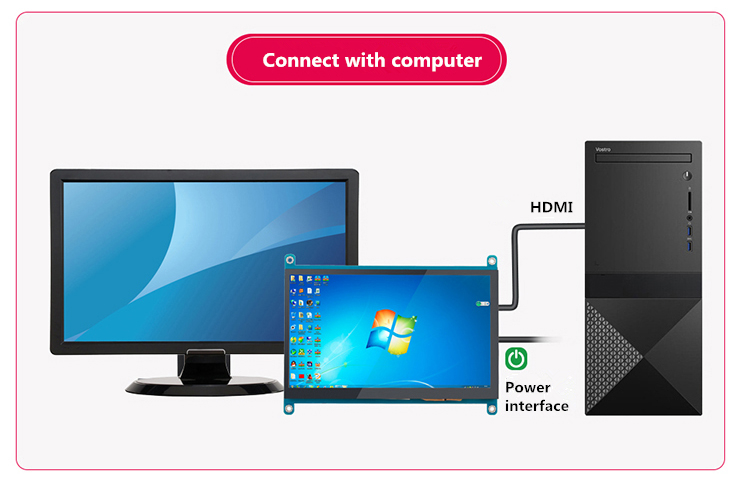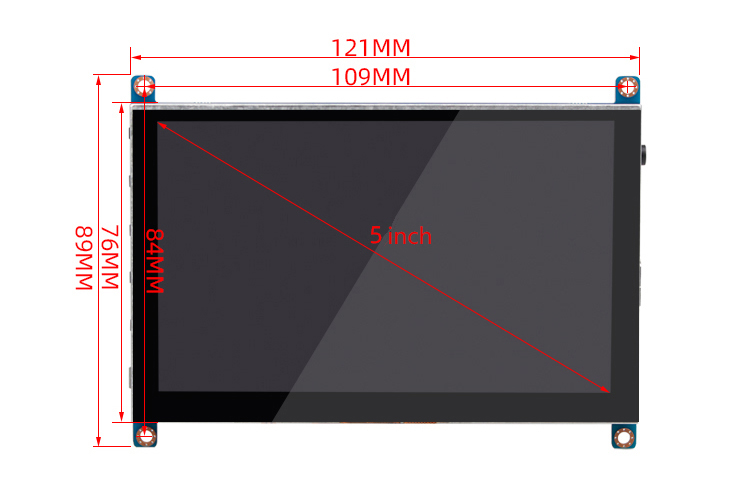 Parts List:
5 inch TN display with capacitive touch x 1
HDMI-HDMI cable x 1
Micro HDMI-HDMI cable x 1
USB Power cable x 1
VGA cable x 1
Standoff x 4