Electromagnetic Lock Tap B
This is an Electromagnetic Lock Tap B, with this Electromagnetic Lock, you can install it on your door, window, and so on. It is a good choice for your smart home project.

Normally, the tongue of the lock is pops up, when you power it, the internal coil generates a magnetic force to attract the tongue. It responds quickly, just one second to complete unlock.

Note!!! In order to protect your lock, please don't power the lock more than 5S.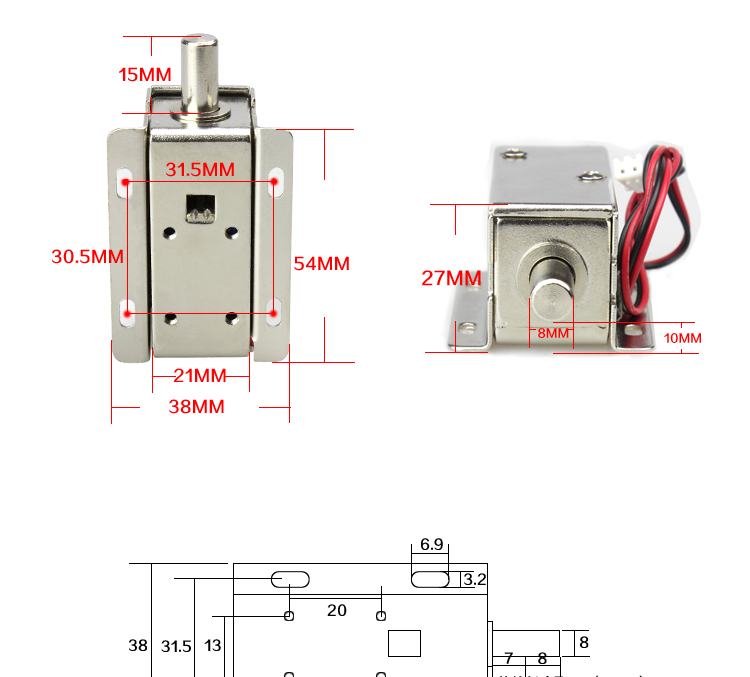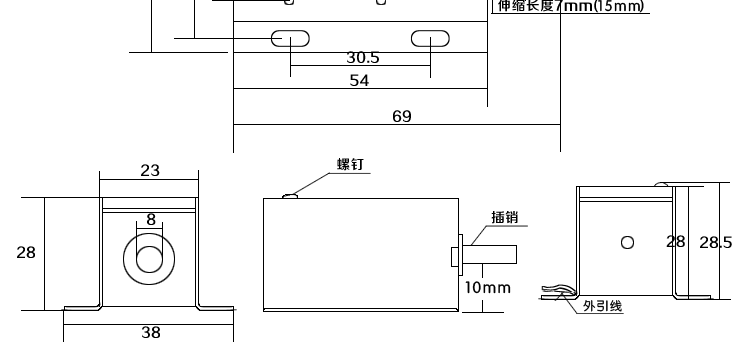 Features:
Working Voltage: DC 12V
Working Current: 1 A
Dimensions: 54 x 38 x 27MM
Package List:
1 x Electromagnetic Lock Tap B