MAX30100 Pulse Oximeter SpO2 and Heart-Rate Sensor Module
The MAX30100 is an integrated pulse oximetry and heart rate monitor sensor solution. It combines two LEDs, a photodetector, optimized optics, and low-noise analog signal processing to detect pulse oximetry and heart-rate signals.

The MAX30100 breakout operates from 1.8V and 5.5V power supplies and can be powered down through software with negligible standby current, permitting the power supply to remain connected at all times.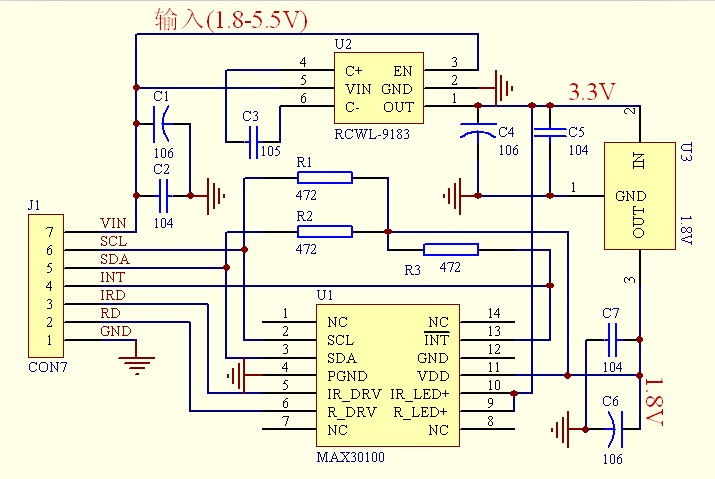 Features:
Working voltage: 1.8-5.5V
Complete Pulse Oximeter and Heart-Rate Sensor Solution Simplifies Design
Integrated LEDs, Photo Sensor, and High-Performance Analog Front -End
Ultra-Low-Power Operation Increases Battery Life for Wearable Devices
Programmable Sample Rate and LED Current for Power Savings
Ultra-Low Shutdown Current (0.7µA, typ)
Package List:
1 x MAX30100 Pulse Oximeter SpO2 and Heart-Rate Sensor Module
Documents: