Espressif ESP32-C3-DevKitM-1 RISC V
The ESP32-C3-DevKitM-1 is a RISC V development board equipped with the ESP32-C3-MINI-1, a powerful, generic Wi-Fi + Bluetooth LE MCU module that features a rich set of peripherals, yet an optimized size. It's an ideal choice for a wide variety of application scenarios related to the Internet of Things (IoT), such as embedded systems, smart homes, wearable electronics, etc.

At the core of the module is ESP32-C3, which has a 32-bit RISC-V single-core processor. The ESP32-C3 integrates a rich set of peripherals, ranging from UART, I2C, I2S, remote control peripheral, LED PWM controller, general DMA controller, TWAI controller, USB Serial/JTAG controller, temperature sensor, and ADC. It also includes SPI, Dual SPI, and Quad SPI interfaces.
Features:
There are three mutually exclusive ways to provide power to the board:
Micro-USB Port, default power supply
5V and GND pin headers
3V3 and GND pin headers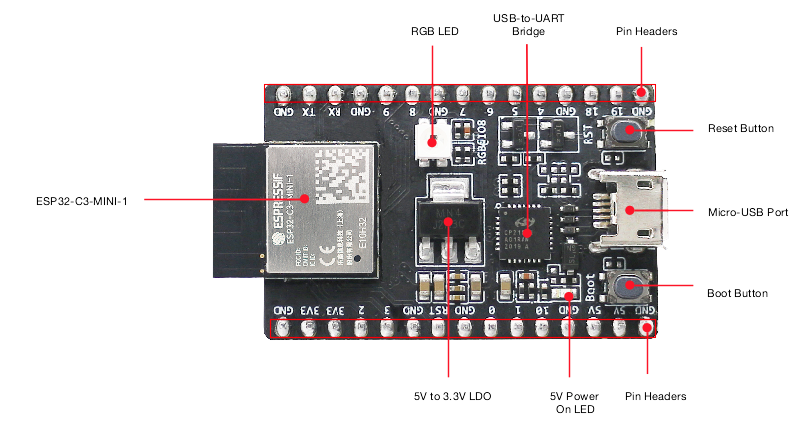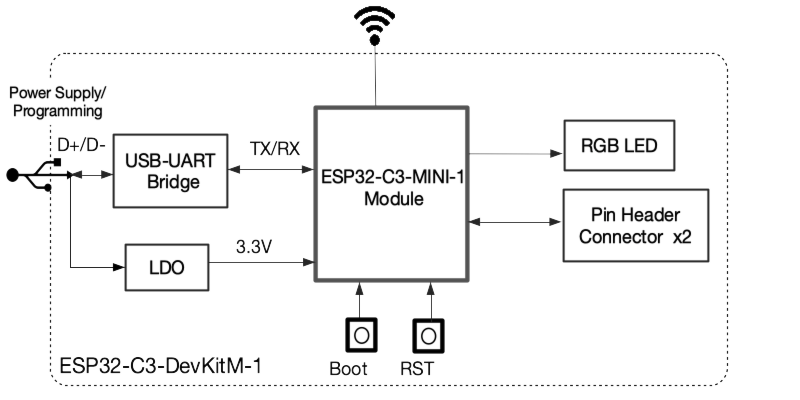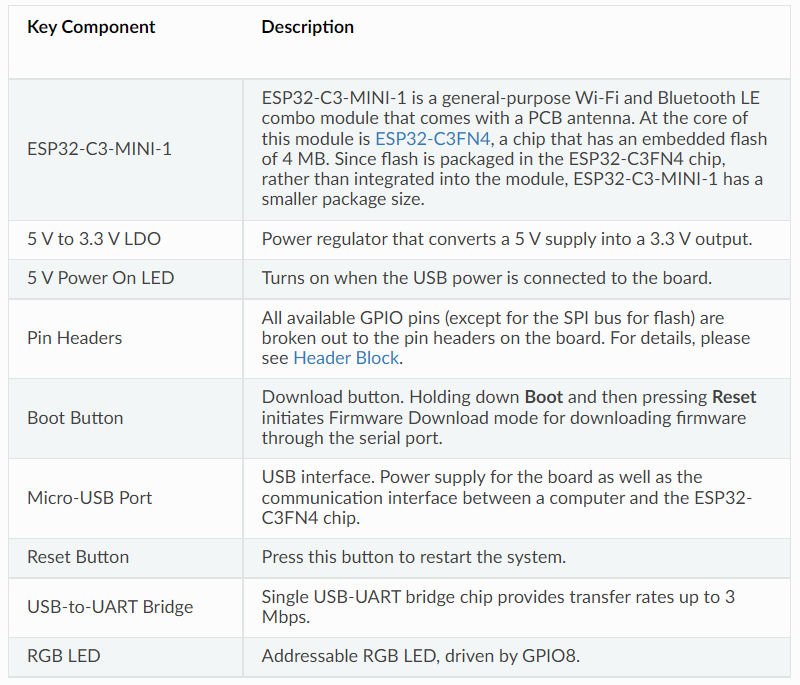 Documents: