Hermes Lite 2
Very Note about the tech support& repairing:
If you need any tech support in the usage, or some potential repairing needs, please firstly issue your problems in the Google group, there the designer& some other users could be helpful, we believe there more than 90% problems are caused by usage, that can be dealt with the community. For detailes, please check what should i do when problems encountered..

(Updated on March 2023) To Customers:
The latest batch started on 2023/1/16 has been all sold off, and Makerfabs have began another Hermes pre-order again on 2023/3/13. For all orders that do not get the shipping comfirmation by 2023/3/18, we are sorry you orders will need to be shipped about the end of April; If this not acceptable for you, please contact us for order cancel.

The Hermes-Lite is a low-cost direct down/up conversion software-defined amateur radio HF transceiver based on a broadband modem chip and the Hermes SDR project. It is an entirely open source and open hardware, including the tools used for design and fabrication files.

Note that the Hermes Lite intends to Makers/RF Amateurs, please make sure you have related experience, and more important, enthusiasm, to enjoy them. Makerfabs will test all boards before shipping, but does not provide usage help.

For all support and questions, please seek help from here.
External link:
Note:
Thanks for Chris's suggestion, a metal Shim was added to the package to cool the system, please refer to the below 2 pictures to install the shim: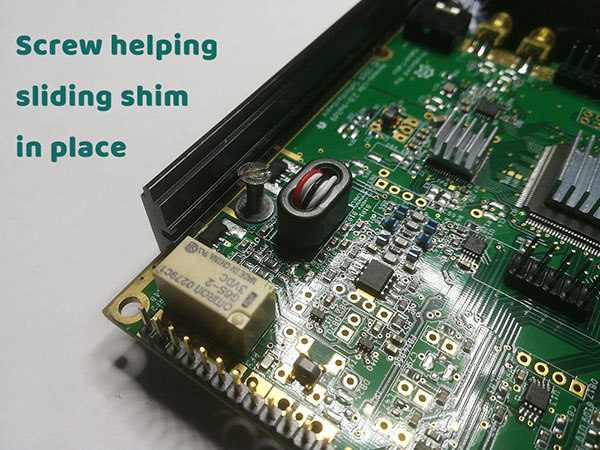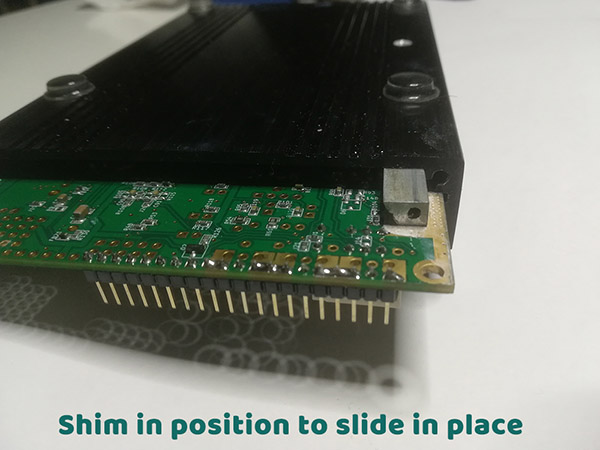 More Info of Hermes Lite 2.0:
About the previous group buy in May 2020: As the Hermes Lite 2.0 group buy is ongoing, many customers are very concerned about the production progress of the Hermes Lite 2.0. So let's have a small factory tour with Makerfabs and see how is the PCBA production process of Hermes Lite 2.0.

You can check this blog(updated on 8th, May 2020): PCBA In Production - Hermes Lite 2.0

Also, check this video: