PCB(Printed Circuit Board) is a conductive pattern formed on conductive material according to the engineers' design, there only traces/ holes/layers on it, but without any components installed.
While the PCBA(PCB+ Assembly) means a bare PCB board assembled with components such as resistors/ capacitors/ IC, to make the whole circuit board works as intended. After the PCB was designed by electronic engineers, the files (Normally production files, called Gerber files, but not original design files schematic& PCB layout, to keep the original design safe, and thus to protect the intellectual property) can be sent to PCB factories for production. Meanwhile, after components sourced, and then they can be installed on the PCB board, and final programming, testing… And finally, a PCBA manufactured, that be ready for an electronic project.
But this is not actually an easy work, especially for a maker & startup, there're many processes to create a working PCBA board…
Makerfabs provides the turnkey PCBA service from PCB manufacturing, components sourcing, PCB board assembly, soldering, programming, testing to end shipping. With this one-stop and quick turn PCB assembly service, the electronic designers do not need to suffer from these very detailed works such as soldering the prototype board, and thus can concentrate on the electronics creating and PCBA designing works.
Makerfabs PCB Assembly Services Advantages:
Makerfabs is IoT/ smart-home hardware designer, and PCBA prototype assembly/ small batch producer in Shenzhen, to help makers/ startups creating the electronics hardware rapidly:
☑ Focus on PCBA prototyping& small batch PCB assembly, more than 100 cases/ month;
☑ Friendly with Makers/ Start-ups/ R&D;
☑ 20+ engineers for DFM/ Programming/ Testing and Costing down works;
☑ 6 years' experience on IoT/ Smart Home/ Arduino/ Raspberry Pi/ ESP8266/ ESP32 series;
☑ PCBA with top quality, visual inspection + 100% functional testing.
1. The PCB Materials: FR4/ FPC/ Aluminum/ Rogers…
There're many kinds of PCBs, vary from the board materials, mainly:
1. FR4: The most commonly used Material for PCB.
2. FPC: Flexible Printed Circuit Board(or flex PCB) is a thin insulating polymer film that conductive circuit patterns are printed on, the most advantage for the FPC board is flexibility, which allows it to be the connection within a compact space or parts that need to bent. Also check the differences between Rigid-flex PCB and Flex PCB with stiffener.
3. Aluminum Board: The Aluminum PCB has good heat dissipation than FR4 PCB, which makes it suitable for boards that need quick/large heat dissipation, such as the LED Boards.
4. Rogers: When advanced electrical properties and performance are critical, such as Dielectric, dielectric constant, Rogers PCB boards would be the solution, normally only for professional high-frequency electronic engineers.
Below are some PCB( or PCBA) boards, with FR4/ FPC/ Aluminum/ Rogers material: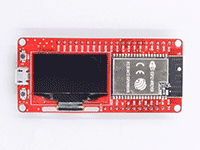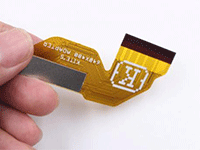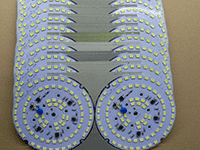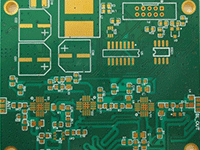 Makerfabs FR4 PCBs Specs:
| | | | |
| --- | --- | --- | --- |
| Multi Layers: | 1-2-4-6-8-12 Layers | Surface Finish: | Hasl Lead-Free/ ENIG/ Silver |
| Vias: | NPTH/ PTH/ Blind Vias/ Buried Vias/ HDI | Special Process: | Half-holes/ Golden Finger |
| Board Color: | Green, Red, Yellow, Blue, White, Black, Matte Black, Purple, Support Customizing | Silk Color: | White/ Black |
| Max Size: | 80x80 cm | Out Layer Copper Thickness: | 1 oz/ 2oz/ 3oz |
| MOQ: | 1 PC | Inner Layer Copper Thickness: | 0.5 oz/ 1oz |
| Thickness: | 0.4/ 0.6/ 0.8/ 1.2/ 1.6/ 2.0/ 2.4 | PTH Hole Tolerance: | 0.1mm |
| Thickness Tolerance: | +/- 0.1mm | NPTH Hole Tolerance: | 0.05mm |
| Minimum Track Space: | 6 mil | Minimum Silkscreen Text Width: | 6 mil |
| Minimum PCB Track Width: | 6 mil | Minimum Pads Space: | 6 mil |
As the specs for FPC/ Aluminum/ Rogers PCB, is very complex and hard to list the details, please contact your project manager or service@makerfabs.com for detailed info and spec productivity checking.
2. Make a PCB order
If only bare PCBs needed, there're many PCB online shops that provide fast PCB service, then can make you complete a PCB order in 2 minutes. In Makerfabs express PCB service, you can: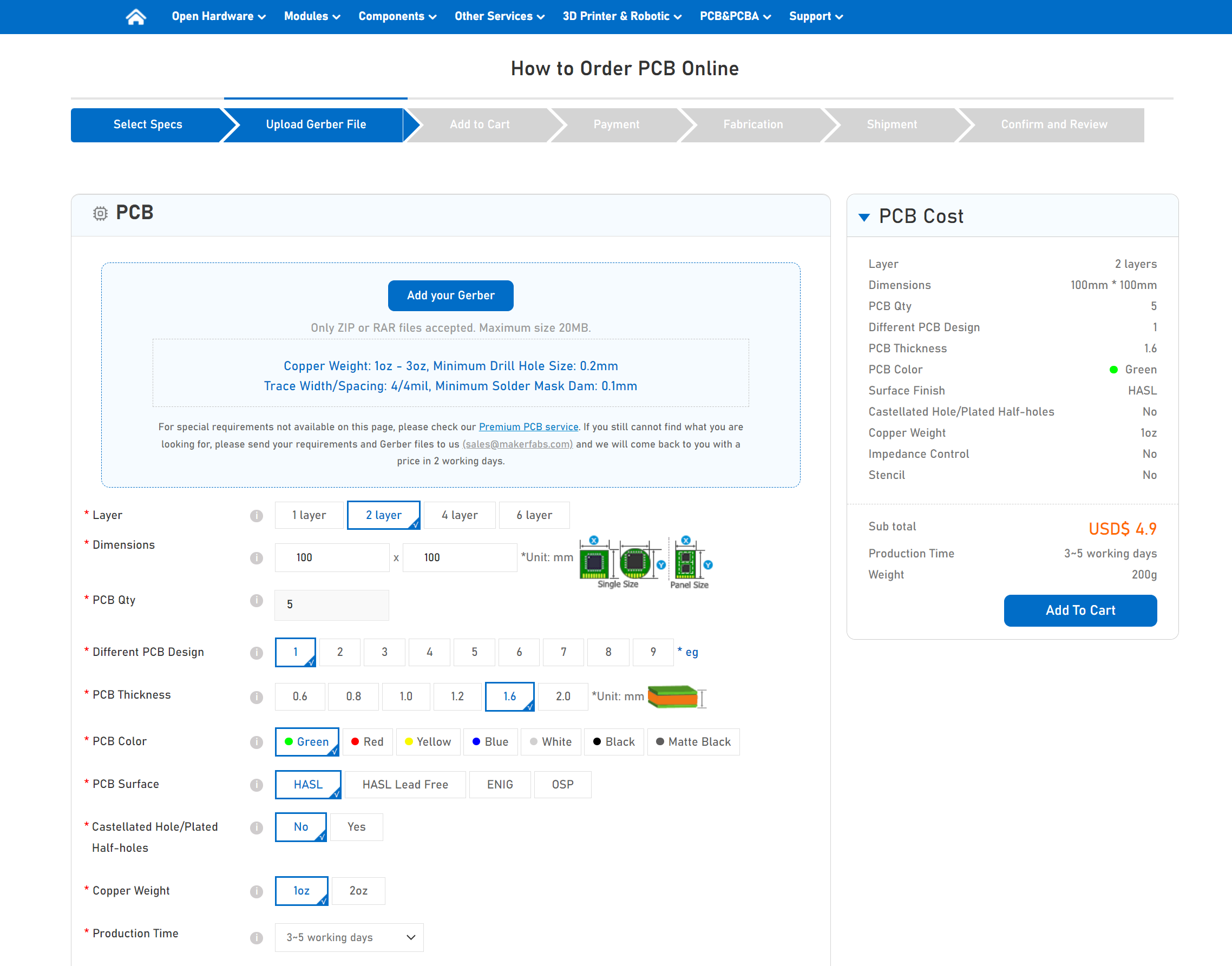 Checking out, with PayPal/Credit/Wire Transfer.

Waiting for your PCB boards arrival, total lead time less than 1 week.
Of course, for complex PCB fabrication, and special requests, it would be easier to contact your project manager or drop an email to service@makerfabs.com to check and quote for you, you will get the feedback within 24 hours.
3. Turnkey PCBA (Printed Circuit Board Assembly) Service/ PCB Assembly Service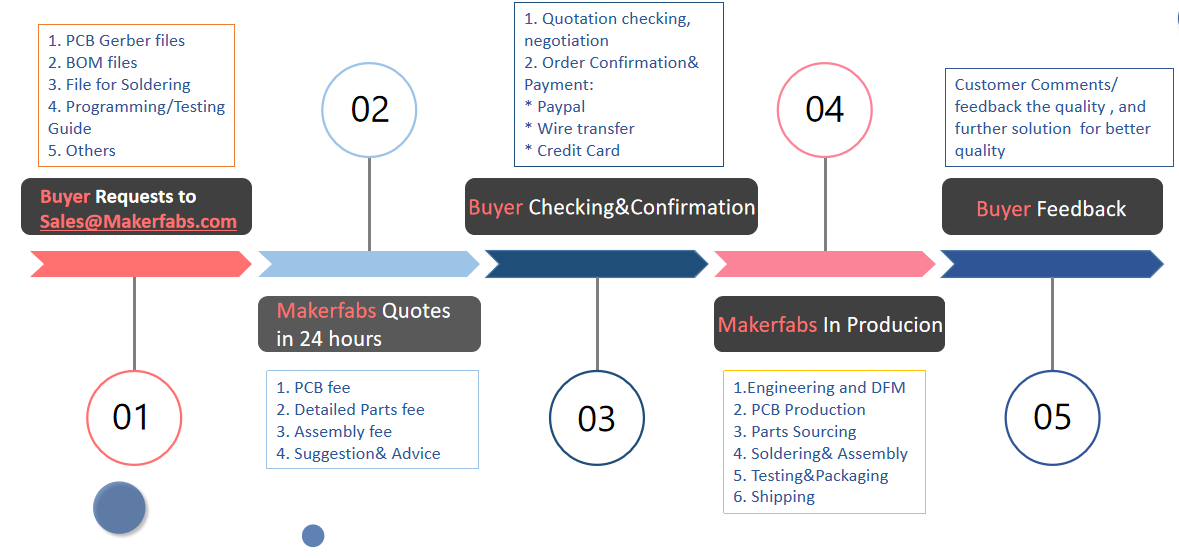 If a fully assembled PCBA board needed, for PCB manufacturing and assembly, a few steps to Order PCBA from Makerfabs:
1. Send your request to service@makerfabs.com for a quotation. For PCB assembly work, please send us:
• PCB Gerber Files(RS-274X), and the specs such as color/ pads finish/ layers, etc.
• BOM Files, some reference links, or Digikey/ Farnell parts number would be helpful for our quotation. Check the 5 Tips In BOM When Asking PCB Assembly Price Estimate.
• Files for the Soldering such as parts mapping for the pick-n-place machine, or a simple mapping for hand soldering. (Check 5 Common Problems In PCBA Manual Soldering if you have trouble in hand soldering.)
• Programming/ Testing Method, if you need Makerfabs to help on the IC programming, or you want functional testing, send your related guide and files to us, Makerfabs will help to program/ test all the PCBA boards to ensure you 100% pass.
• Other Files that you want us to know to avoid mistakes in the whole PCBA production process.
2. Makerfabs appoint one project manager to customer, will make the PCBA quotation in 1 working day.
3. Customers checking on the quotation and confirmation, and negotiation if needed. For the PCBA cost, normally there will be 4 parts: PCB cost; components fee; assembly fee; others costs, such as testing/ programming/ shipping, or other customized services. Refer to How To Check The PCBA Quote From Shenzhen PCBA Factory.
4. Makerfabs works on your project and PCBA in manufacturing. Normally the lead time 2~4 weeks.
5. Packing and shipping, customer's checking and feedback, then projects closed if all OK.
Makerfabs PCB Assembly Service Capabilities
PCB:
● FR4 PCB
● Aluminum PCB
● FPC/ Flex PCB
● Rogers PCB
Components:
● Customer Consign
● Makerfabs Sourcing
● Mixed
Quotation:
● <24 hours
SMT PCB Assembly (Surface Mount Technology):
● 0201/ 0402/ 0603/ 0805/ 1206
● QFN/ QFP/ SOIC
● BGA > 0.3mm Pitch
THT PCB Assembly (Through Hole Technology):
● Manual Soldering
● Wave Soldering
Programming:
● Atmel
● PIC
● ARM
● FPGA
● DSP● Arduino
● ESP32/ ESP8266
● MicroPython & CircuitPython
Testing:
● IPC-A-610F Class 2
● ISO9001
● 100% Visual Inspection
● 100% Functional Testing
● X-Ray Inspection Support
PCBA Production Lead Time:
● 2~3 Weeks
One-Stop PCBA Service:
● PCBA Co-design/ PCB Design and Assembly
● 3D Printing & CNC
● PCBA Conformal Coating
● Molding Design and Production
● Dropshipping Service
4. Payments & Lead time
Makerfabs accept payment:
(1) PayPal.
For payments less than $1,000. As you confirmed the quotation, you can:
1. Sent the payment directly to our PayPal account: mount.m@hotmail.com and notify your project manager about this payment;
2. Ask your project manager to send a PayPal request;
3. By purchasing the same amount of PCB assembly service at Makerfabs' official online store: https://www.makerfabs.com/maker-fabs-service.html. For example, the quotation is $500, you can directly purchase 500 pcs($1/ pcs) of the Turnkey PCBA Service.
(2) Wire Transfer.
For payment >$1,000, the wire transfer would be cost-effective. Leave a bank slip to your project manager, so we can start the PCBA production without waiting for the bank confirmation. Your project manager will send the bank account for payments.
As the lead time, for PCBA prototypes assembly(<50 pcs), 12 working days needed, and 15 working days for mass production. The detailed lead time depends on many factors such as the components sourcing difficulty/ testing time, so the final lead time many altered for each project.
Makerfabs will keep the customer in touch in the whole process of PCB assembly production, or customer can check the update with your project manager anytime.
5. Testing & Quality Control
With more than 5 years' experience in PCBA manufacturing, Makerfabs treat quality as the most important factor in our business, to ensure the final boards quality, Makerfabs acts strictly as quality control as:
PCB Production: All PCB circuit boards are E-tested after fabrication; for mass production, we may test them with the testing fixture(testing jig).

Makerfabs PCB e-testing video:
• Components: Makerfabs cooperated with the official components distributor, or Mouser/ Digikey/ Farnell, to avoid bad/ fate components. For electronic components that substitute brands will be used, normally for resistors/ capacitors/ connectors, Makerfabs will mark them in the PCBA quotation sheet, let customers know the detailed components used. Check the article How Makerfabs Source the Components for PCBA. All components will be double tested before the soldering, surface mounting assembly, and through-hole assembly.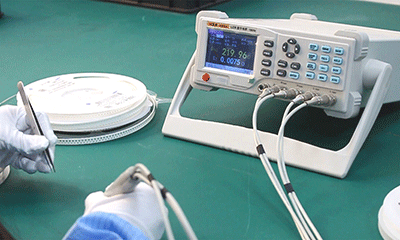 • DFM and Prototyping: Makerfabs engineers will check every single project DFM(Design for Manufacturability) and notify the customer if any modification needed. Before the PCBA mass production, golden samples will be produced and tested. Mass production will be only done after the sample was confirmed by customers.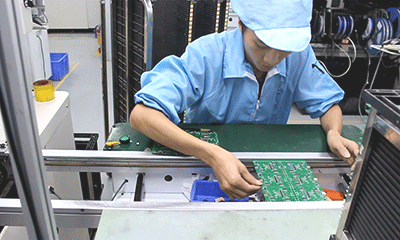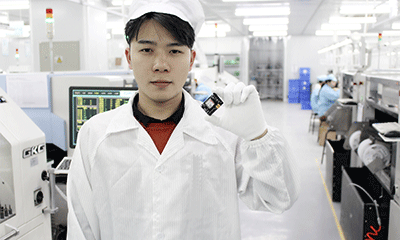 • 100% Visual Inspection: For prototype PCB assembly quantity >100 pcs, AOI(Automated Optical Inspection) inspection, according to IPC-A-610E and GB2828 sampling standard.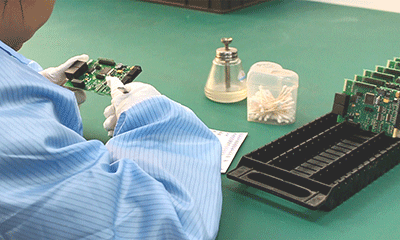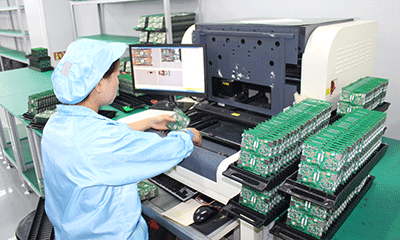 Programming & Functional Testing. Makerfabs provide fully functional testing to ensure all the circuit boards work perfectly as hand to the customer. Our engineers will program/ test all the assembled boards, as the customer's testing requests/ methods.
6. Shipping
Makerfabs support most of the main express shipping include DHL/ FedEx/ UPS/ TNT:
1. For EU& CA/ US, DHL is the 1stchoice, with shipping time 3~5 days normally.
2. For South America, as the experience on customs, we suggest the UPS, which could be easier for the customer to clean the customs, lead time 10 days.
3. For JP/ Korea, suggest FedEx, lead time 3~5 days.
4. For other countries, please contact your project manager to estimate the most proper shipping solution.
As many of the projects are intends for personal usage, or for new startups, to help our customers clean the customs easier, Makerfabs can help to declare the package value as customer's requests. But note the DDU shipping policy is applied, that if tax needed, customers will bear that.
Makerfabs cherish every relationship with customers and serves every customer by heart. Makerfabs would be 100% responsible for the mistakes/ faults in the production. If there are indeed some problems in our production that lead to your loss, you can directly contact your project manager or service@makerfabs.com to request re-production or even a refund.
Makerfabs would be glad to hear your suggestions/ complaints if not satisfied, and your recommendations to your friends with your satisfaction.
7. Security
Your originality and all design files security stored & protected at Makerfabs. Makerfabs promise:
• None release any design files to any 3rd party without customer's agree.
• None release/ leakage the originality anywhere, include Internet/ Paper/ Conference.
• None release customer contacts to any 3rd party without agreeing.
Besides, Makerfabs can assign NDA Files to the customer, to protect customers' intellectual property legally.
8. PCBA OEM/ ODM Cases
As a turnkey PCB assembly manufacturer in China, in the past 5 years, there more than 500 electronic projects assembled at Makerfabs, vary from PCB, PCB assembly, kits assembly, to the final product solution. Mainly projects on IoT/ Smart Home/ Educational...
1.) SmartPID Temperature Control: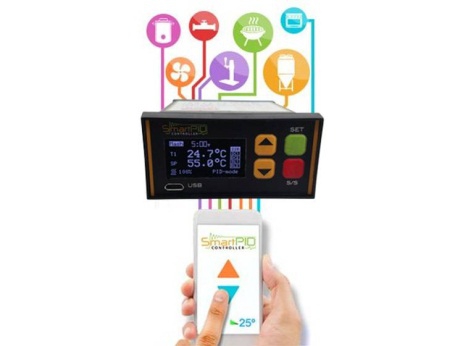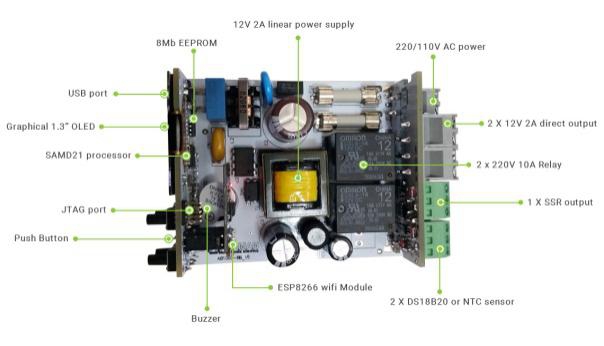 2.) Pets for Kids Education: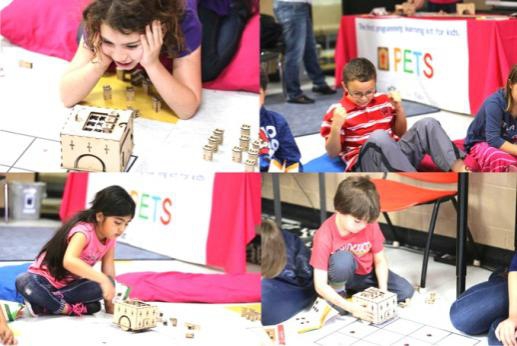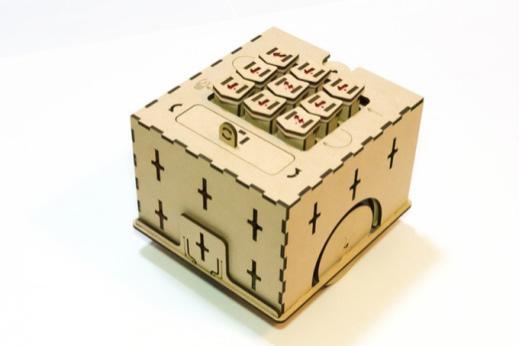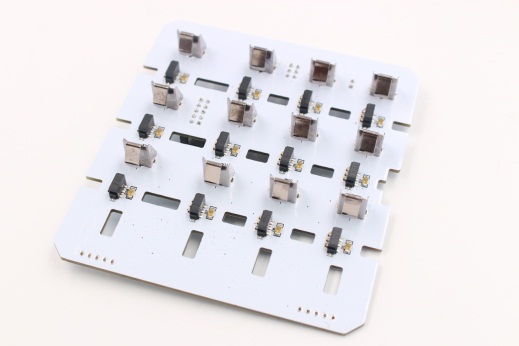 3.) Skin360, for Skin Cares: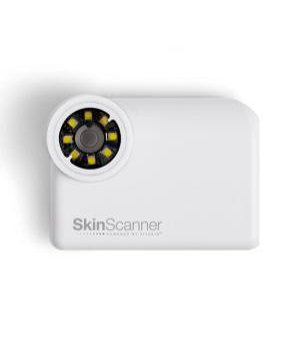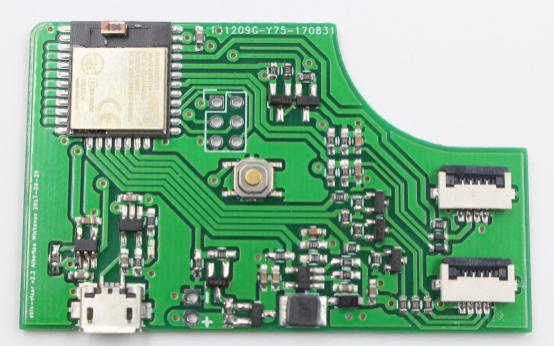 For more PCBA OEM/ ODM and electronic assembly service cases, please refer to Makerfabs services cases show: https://www.makerfabs.cc/cases/all.html.
9. Videos about PCB Assembly Process in Makerfabs Factory
1. This video is the Maduino Zero A9G PCB board assembly process in Makerfabs factory.
2. This video follows a Keyboard FeatherWing PCB panel on the journey through assembly and testing. You will see the full process of the PCB Assembly in Makerfabs factory. You can learn more about Keyboard FeatherWing on Tindie.
@Dear readers, if you are seeking a trustable and fast PCBA supplier and EMS (Electronics Manufacturing Service) for your new projects, now send emails to us service@makerfabs.com, to begin an easy & cool PCBA production experience.